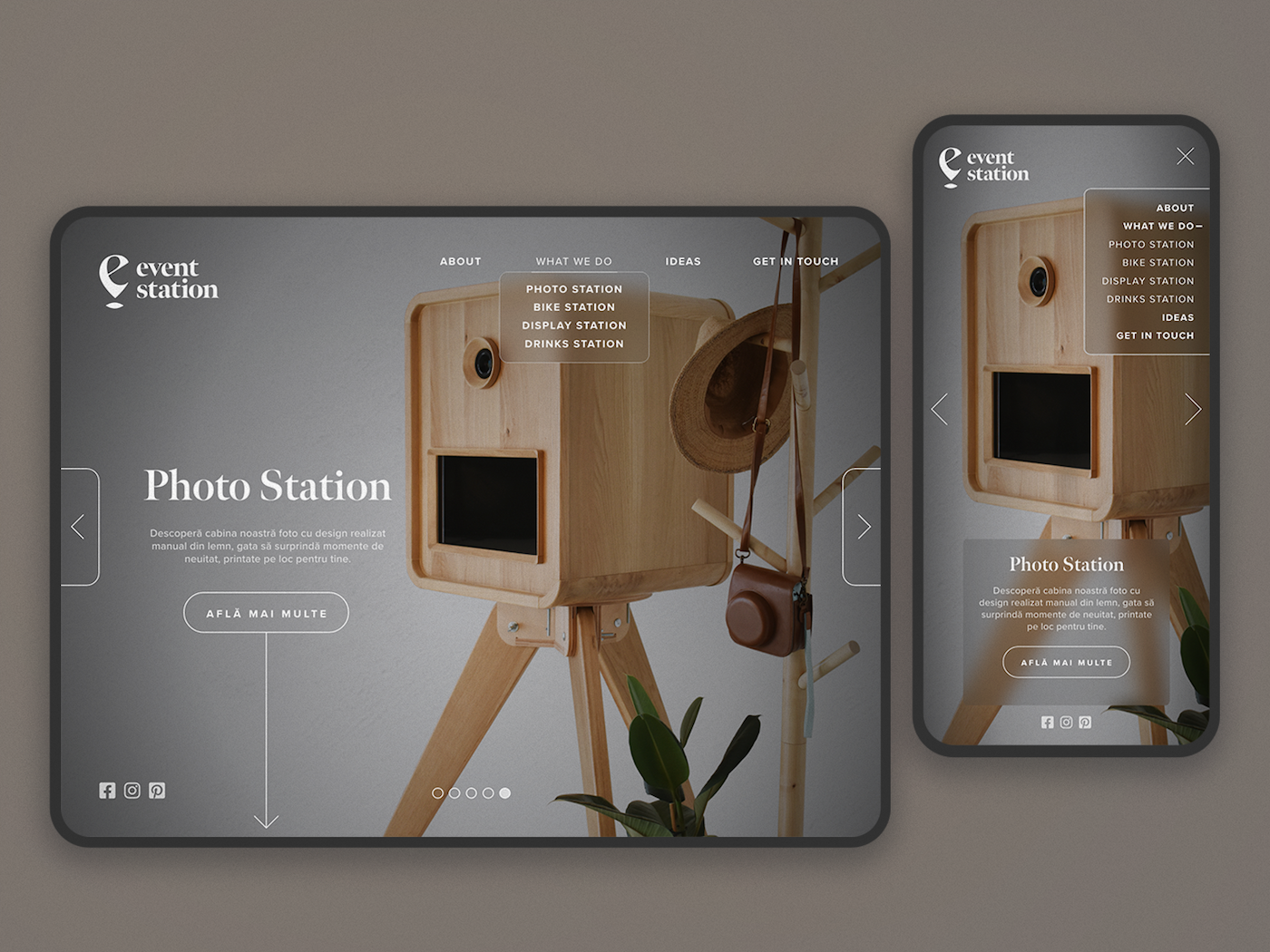 Event Station is a thematic event logistics business unit that hosts a large supply of modern vintage decor elements. From bicycles to photobooths, and from backdrop installations to bar props, Event Station provides a wide range of premium modern vintage logistics for event planners and event agencies in Romania.
I worked together with the great guys at Have Fun Advertising to create a unique identity for Event Station, built around the modern vintage aesthetics, as well as a digital home for the brand that would allow them to tell their story.
I was tasked to create the full branding and a fully responsive website. From a new logo mark to typography, iconography, graphic elements, and other supporting brand assets, I helped to craft the brand from the company values leading to a modern identity with a vintage approach.
Event Station
Have Fun Advertising
Art Direction / Branding / Iconography / Logo / UX/UI / Webdesign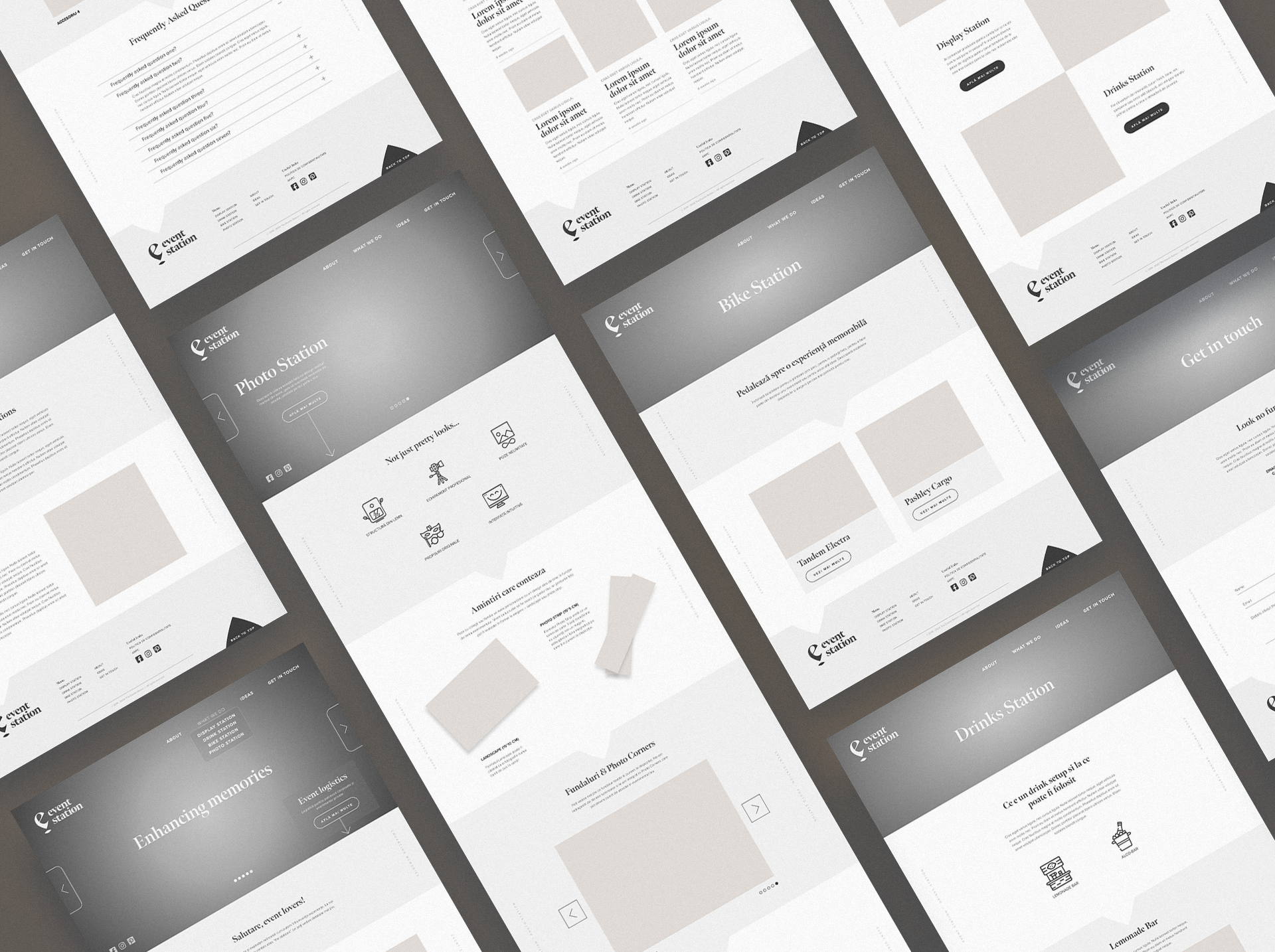 The client came with the list of services, and I proposed the idea of organising them into stations, as inspired by the name of the brand. This would simplify the site navigation for online visitors, with a focus on productivity.
The homepage and each of the services start with a full screen header providing an overview of the content. For easy future updates, we've prepared customisable sections for info, FAQ, and prices.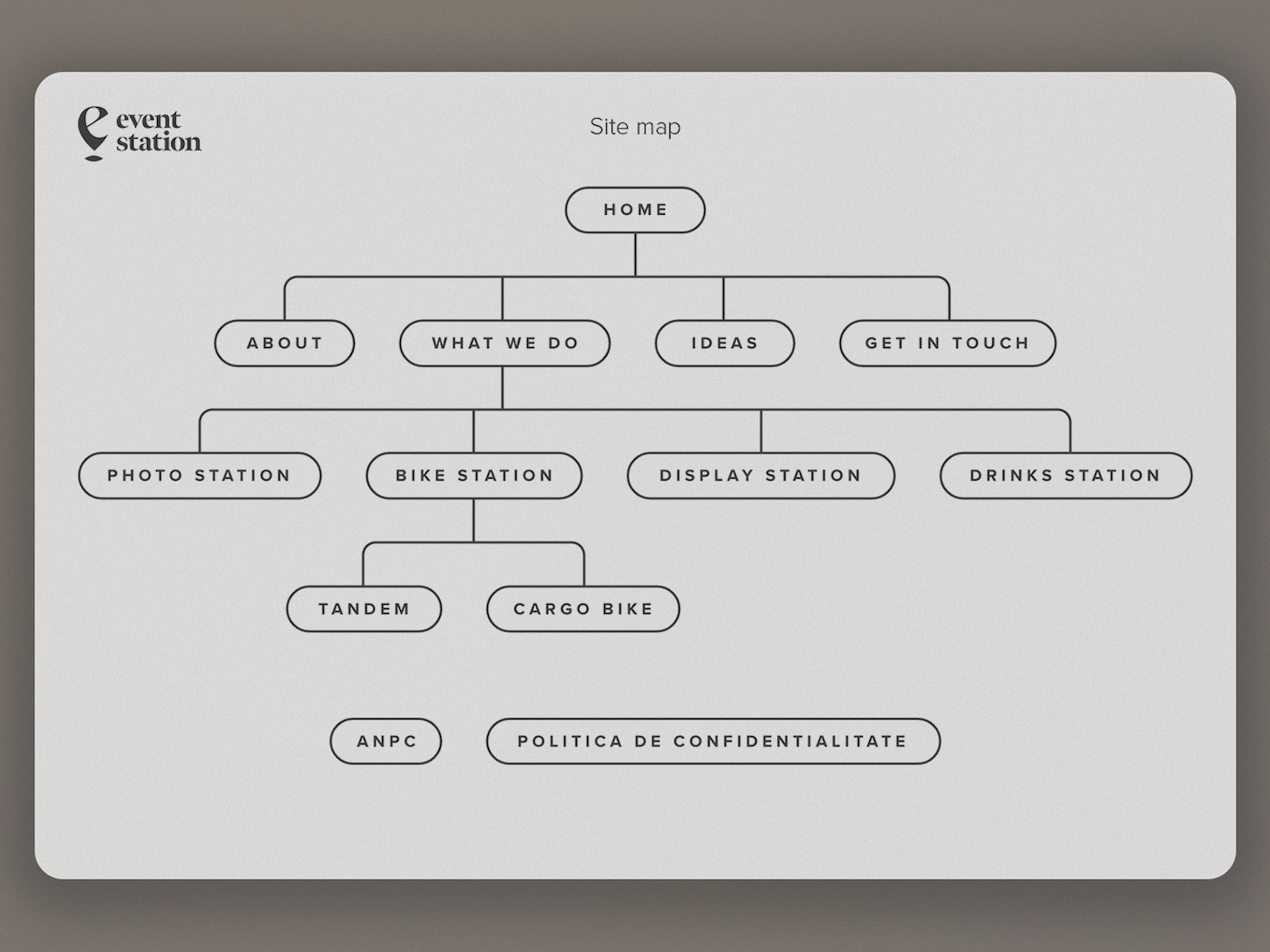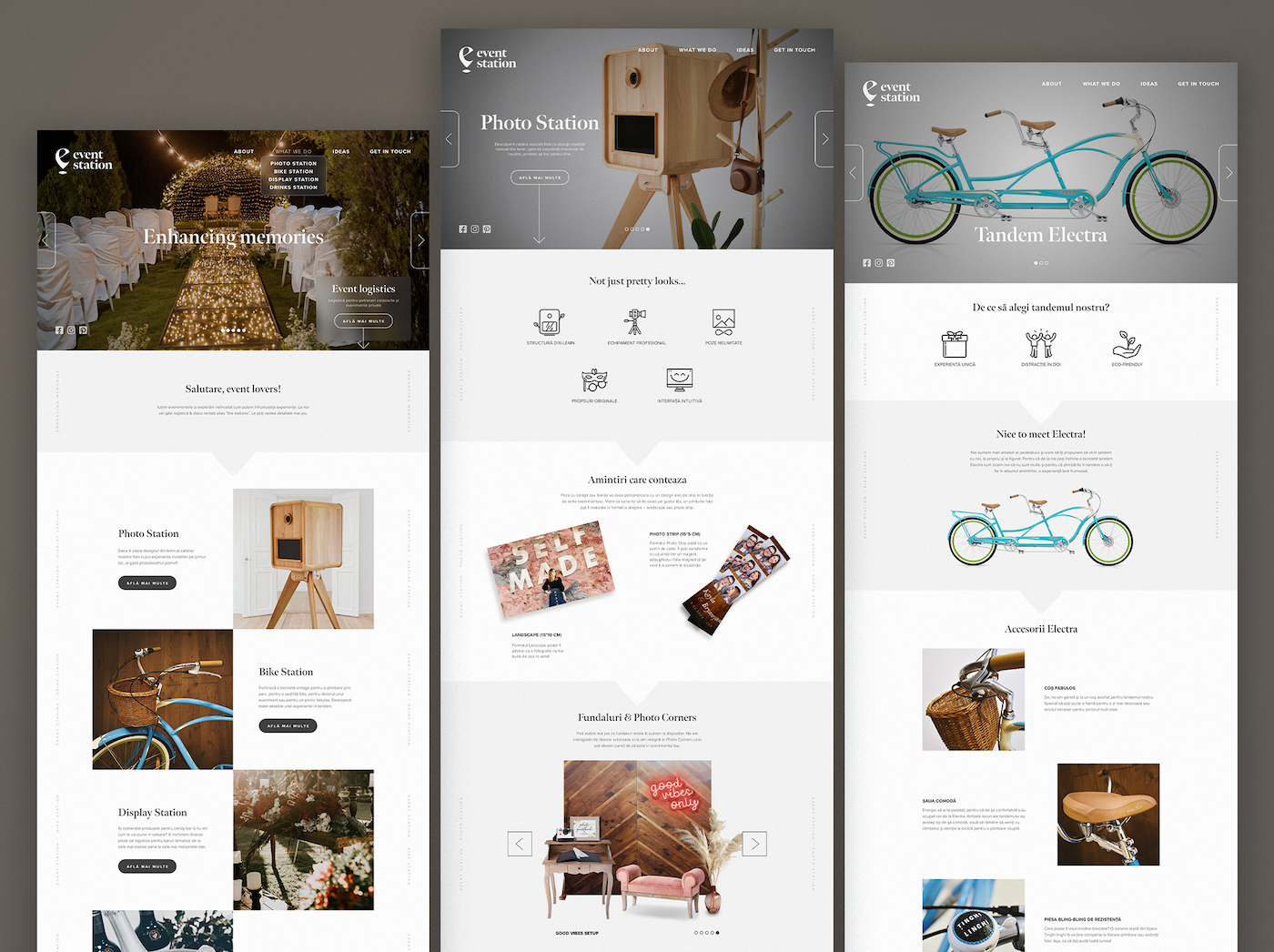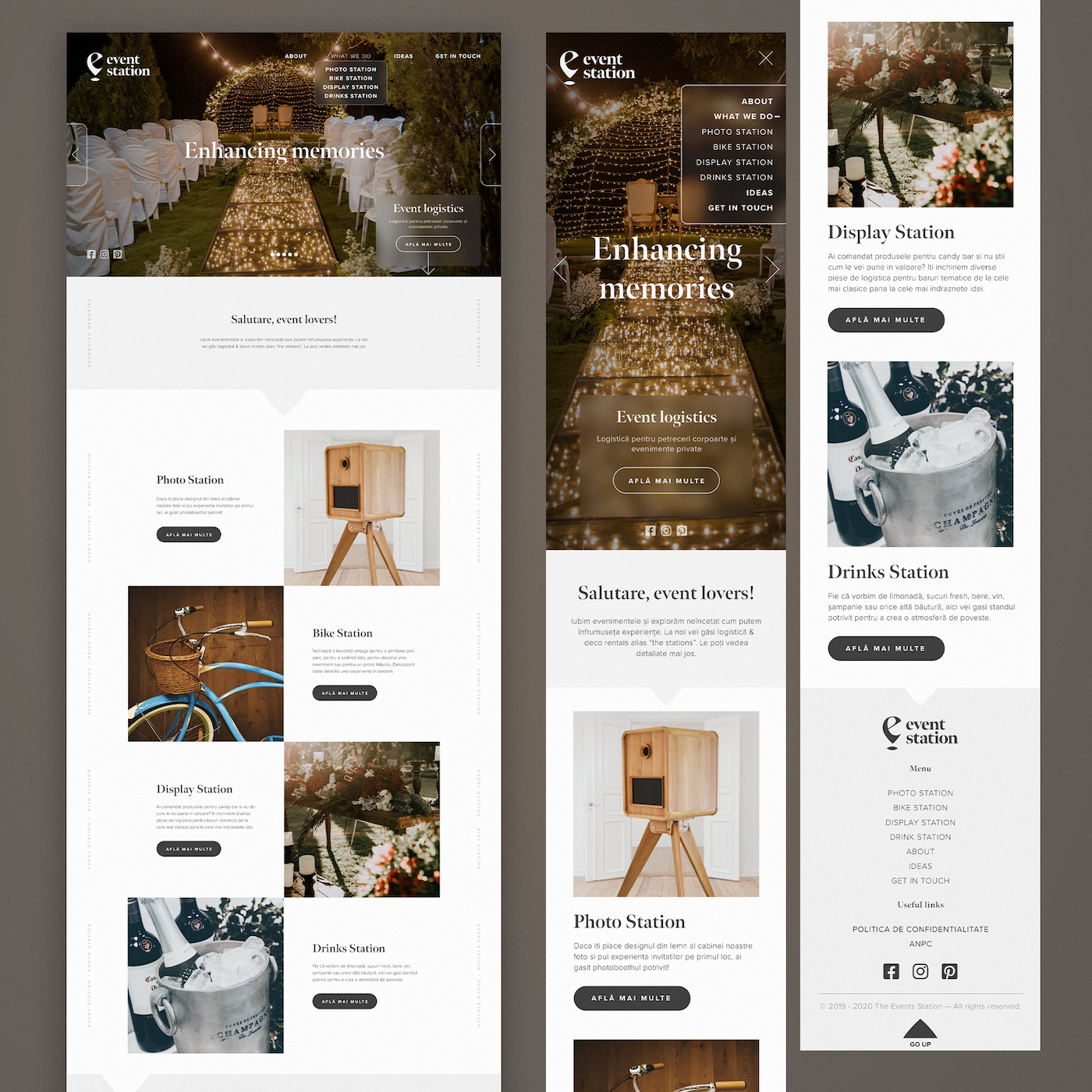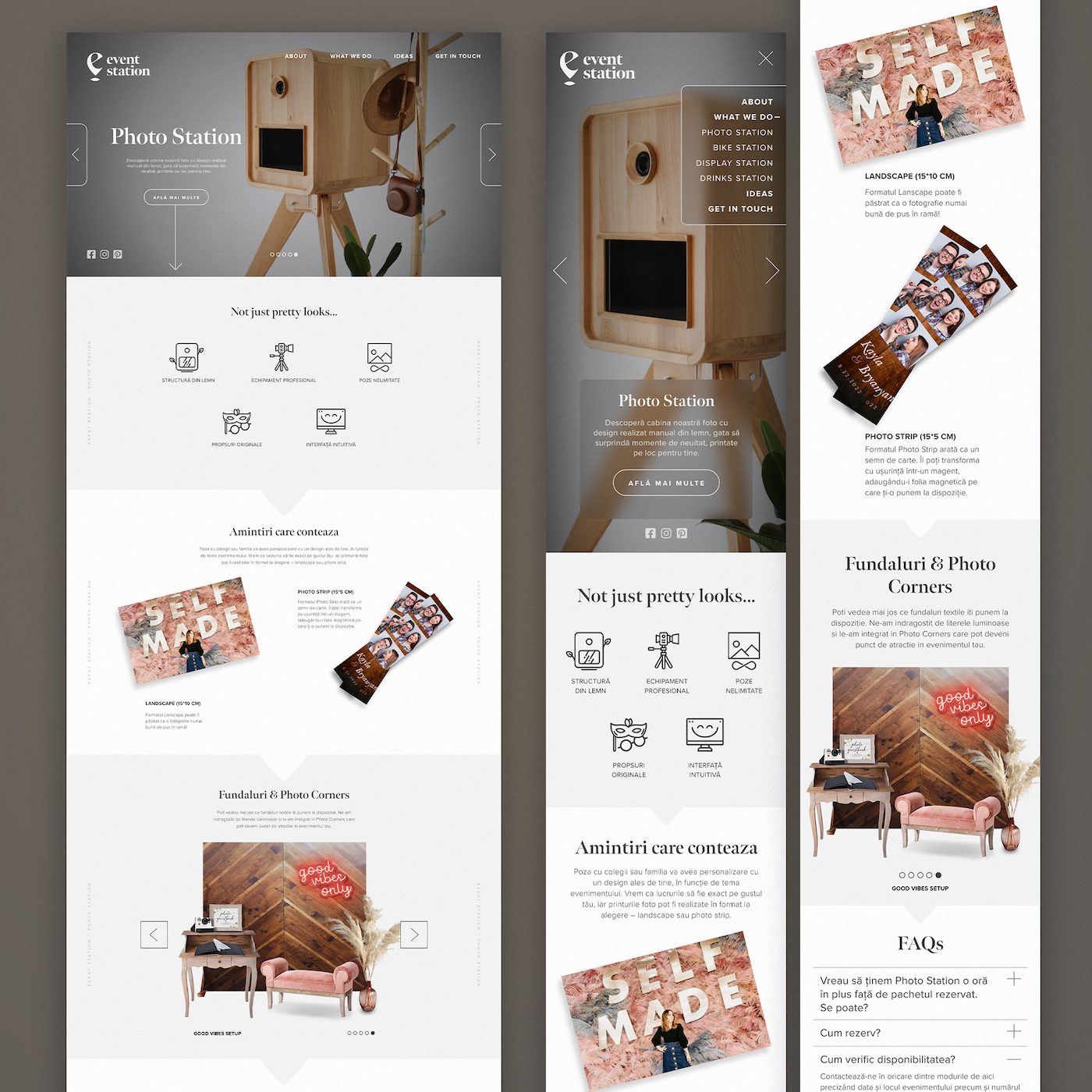 The client came up with the name, Event Station. For the logo I've combined two symbols: a location pin representing the idea of mobility, as the logistics are delivered and set up anywhere in the country, and the letter E for events. The result is a clean, elegant, and modern logo.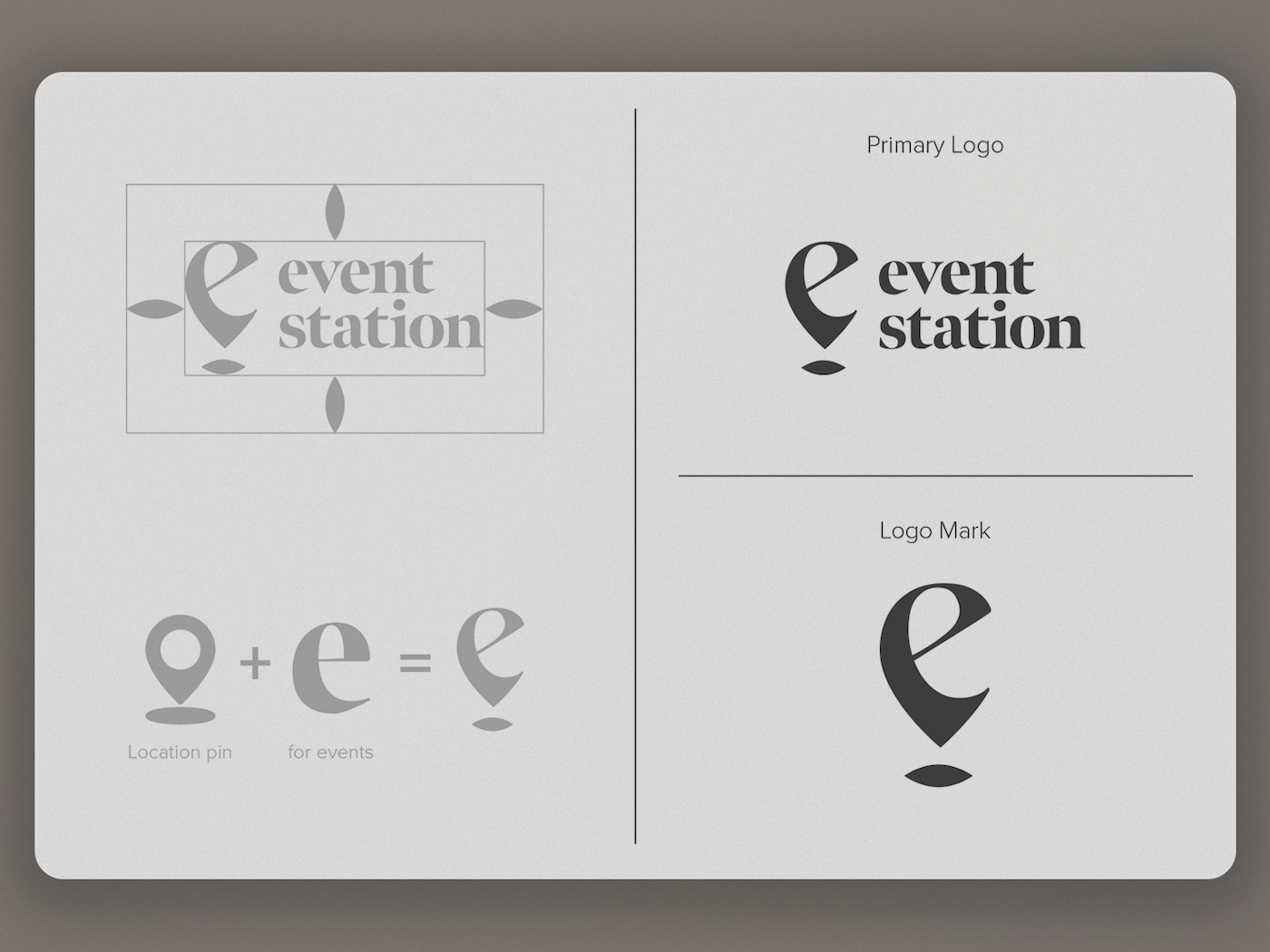 The primary typeface, Meno Banner Black, is the voice of the brand. A bold, simple yet elegant typeface, inspired from French baroque forms cut late in the 16th century by Robert Granjon, is a perfect choice for impactful headlines.
The secondary typeface, Proxima Nova Bold and Light, combines modern proportions with a geometric appearance, for a natural reading rhythm and feel. The typeface was paired with the primary one, creating an outstanding balance of elegant and modern, showing professionalism and clarity.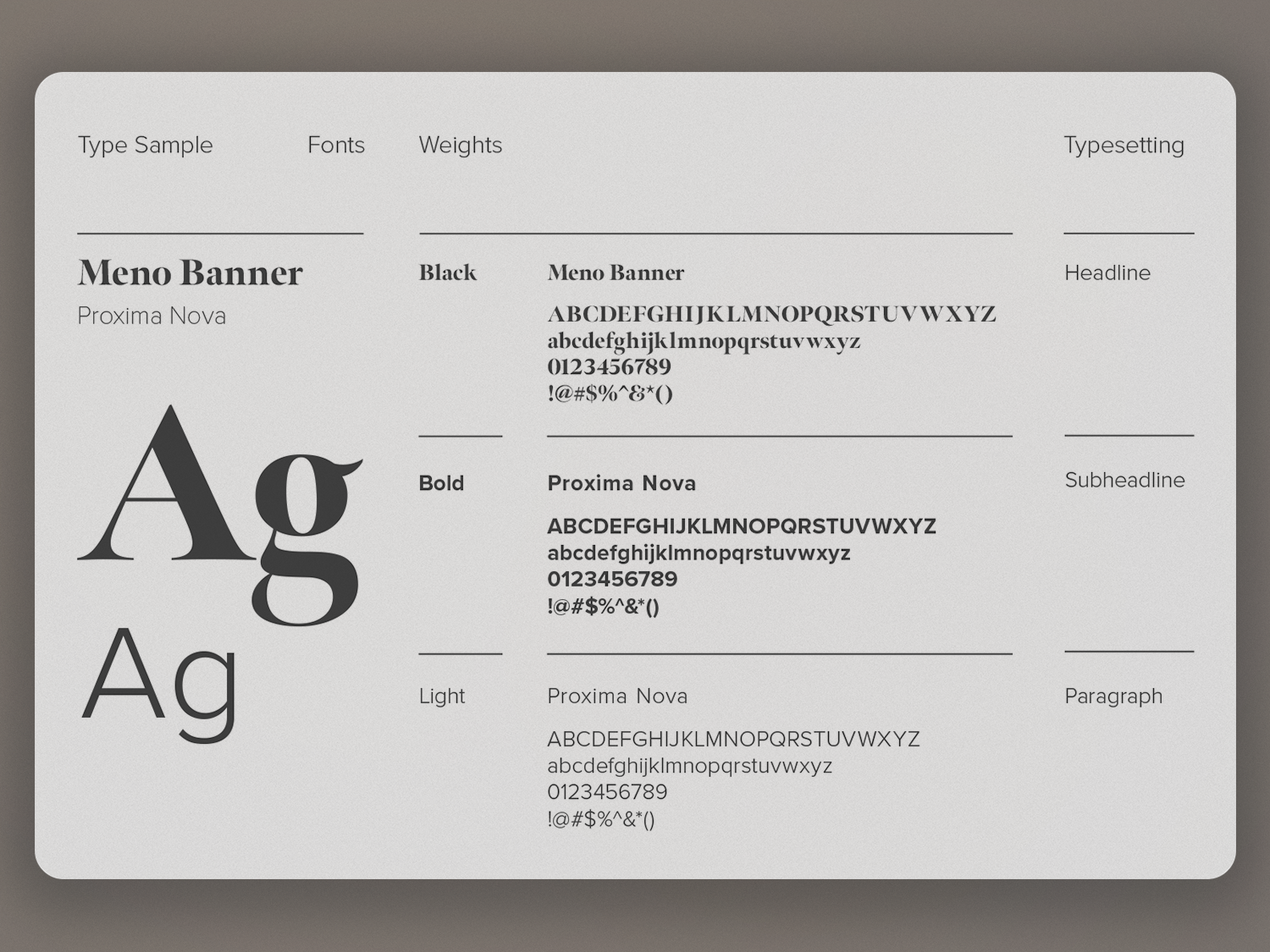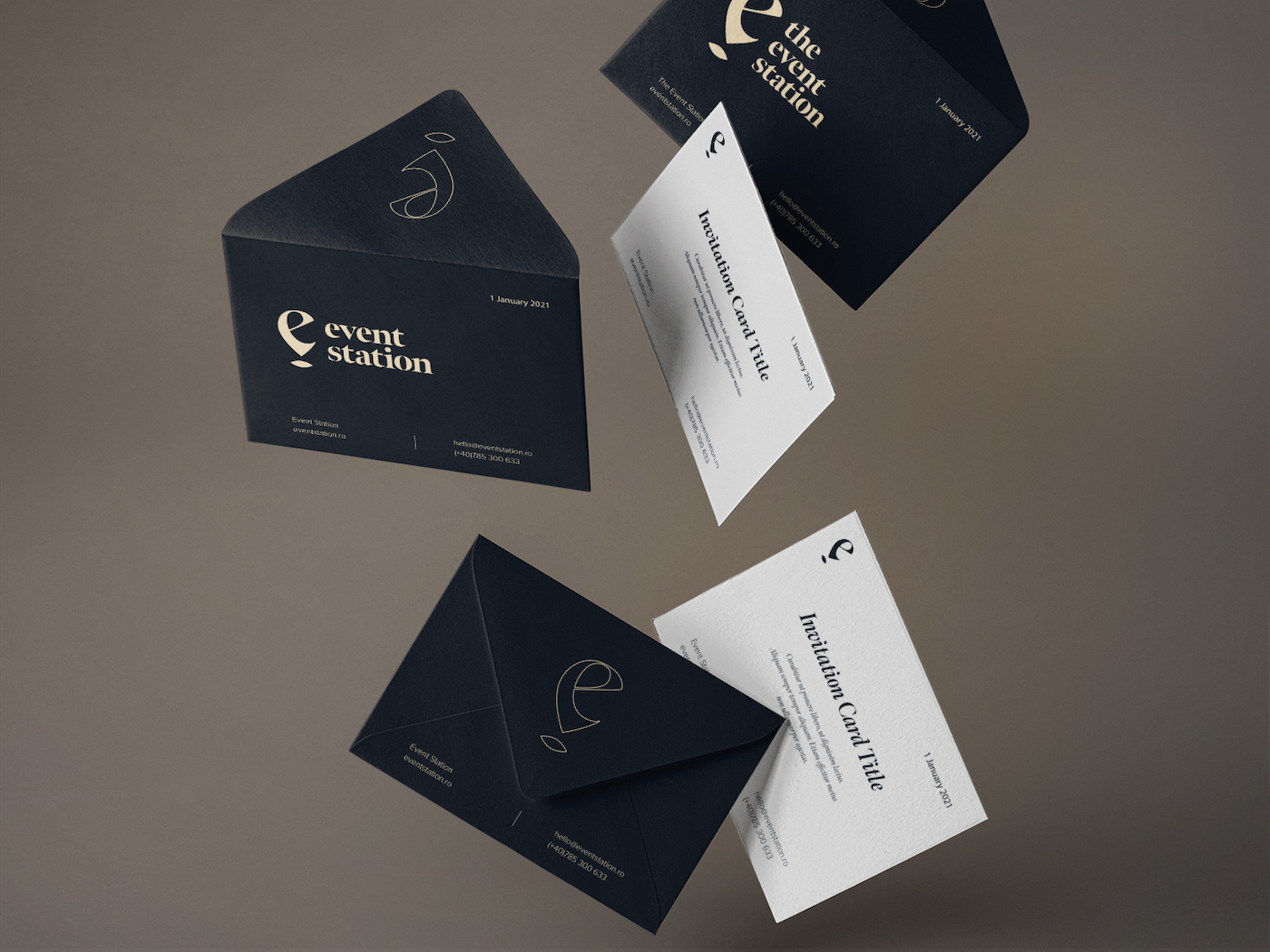 Event Station takes care of the entire process of logistics rental, from delivery to setting up and packing down. As a result, a van would be needed on site throughout the duration of an event. Hence, we've come with the least intrusive branding that anybody would want to see close to an event venue.